How to choose the first watch that suits you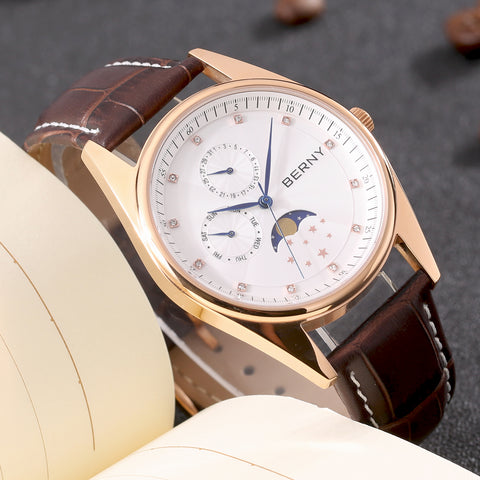 With the development of economy and the progress of science and technology, there are more and more products that can meet people's daily reading needs, such as mobile phones, digital products, etc. Even some devices have the function of simply displaying time, but there are still a group of people who do not "Incorporating into" the atmosphere of modern technology, they still like to use the most traditional watches as their time reading tool. Maybe it's not that they don't "melt in", but the watch's steadfast and steady texture not only makes people love it, but also makes people feel the traces of the passage of time. Perhaps this is the charm that traditional watches exude.
  If you are also interested or in need of watches, then it is time to choose a watch that suits you. First of all, we have to have a clear positioning of ourselves, different groups of people are suitable for different styles of watches. The common functions of the watch generally include timing, calendar, week and month, etc. This is enough for some people who do not have special requirements for the watch, such as teachers, students or office workers. Such people generally have no special requirements for watch functions. , As long as the daily needs are met. If you are a person or traveler engaged in global international trade and need to travel around the world, then you need a watch with dual time zone function or world time zone function; dual time zone watch is a watch that can display the second time zone ( Usually the dial is marked with GMT and UTC logos). For analog watches, there are two adjustable hour hands, one indicating the local time and the other indicating the time in the second time zone. World time zone watches can have the names of major cities and the local time. The local time can be determined quickly through simple operations. These functions are suitable for people who are active on a global scale. Of course, if you are a person who likes outdoor sports and extreme sports, then you can choose the kind of multi-function, large dial watch with luminous and deep diving functions.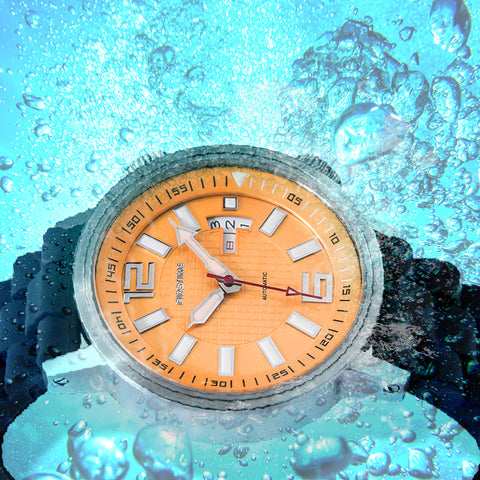 The function of the watch cannot be ignored, but the "face value" of the watch is also important. Choosing a watch that fits your personal style can not only reflect a person's mental outlook, but also improve a person's overall image. If you are entangled in what color watch suits you, then black and white are definitely the right choices. Whether it is matching clothes or your own skin tone, black and white can fit; brown and gray silver can give people a sense of calmness and a feeling of trustworthiness; blue will give people a deep and peaceful, harmonious and beautiful sense of beauty; while bright colors will give people a vigorous, positive attitude towards life. In short, there are many colors of watches, and people with different personalities are suitable for different styles of watches, so you need to choose carefully and keep trying.
  Watches have simple and practical functions such as calendar, day of the week, chronograph, world time, etc., as well as complicated but display crafty functions such as moon phase, tourbillon, and perpetual calendar. However, watches are items that we usually carry. For the choice of watches, we must Have an accurate analysis and positioning of yourself, and choose a watch with a personal style according to your own life needs.
0 comments